CONTACT US TODAY TO BOOK OUR
VETTED CAMERA CREWS
FOR YOUR NEXT SHOOT!
YOUR GO TO
VIDEO PRODUCTION
RESOURCE
FULL SERVICE
Have our team of producers work one-on-one with you in selecting the right talent, crew 8, gear for your next project. Whether your production needs are modest, such as finding a cinematographer in Dallas to capture B-roll or aerial footage: Or shooting a corporate event with multiple cameras and locations, our 30+ years of combined experience in the video and film industry means you will be provided with thoroughly vetted crews, regardless of the scale of your production.
Contact us today to book one of the most skilled & experienced crews anywhere in the country for your next shoot.
SELF SERVICE
Post a Gig/Casting announcement and share with potential candidates in our community. Or utilize our peer to peer reviews to locate the right talent, crew or gear to fit your particular needs. Use the search bar to get started!
SEE WHAT'S AVAILABLE IN YOUR AREA
SELECT A CATEGORY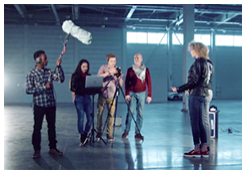 SHOOTS IS A GREAT WAY TO
BOOK LOCAL
VIDEO PRODUCTION
PROFESSIONALS
We make it easy for anyone, anywhere in the world to book camera crew, talent and production gear for their next shoot. Our staff works tirelessly on recruiting only the best of the best in our industry. Whether it be a Director of Photography in Portland or an Animator in Anaheim we've got you covered.

BOOK CREW

RECEIVE SAME DAY ESTIMATE!
FIND SUPPORT CREW & CAMERA EQUIPMENT RENTALS
RECENT LISTINGS
[sc-recent-posts type="job_listing"]