About
I have extensive knowledge and experience in Video Engineering, Camera sensor technology (s35, 35mm and Large format), lighting technology, technical knowledge of film cameras and the film production process.
I have six years of experience managing the multi-camera rigs used in filming motion pictures and live events.Through this experience, I have gained invaluable knowledge on selection of camera equipment and accessories. I have had the opportunity to travel the world working for many clients including international dignitaries and political figures. My most recent work included working with the BidenHarris Campaign as a video engineer for large format broadcast cameras and cinema broadcast equipment. With the aforementioned experiences, I have gained invaluable experiences conducting work in remote locations with little to no infrastructure or equipment. I learned to adapt to situations without losing my focus and not compromising on production value.
One of the most important parts of being a DOP is Knowing what camera and lens is right for the particular look for the production. That is why I have invested into 2 Arri alexa mini LFs and 2 Red Komodos. This enables me to work in a wide range of productions, from big budget motion picture films, to Music Videos, or to Commercials. I also have a wide variety of Lens options from Zeiss CP.3 prime kit to Arri Master Primes to Canon EF lenses.
I understand that as a DoP it is important to listen to the direction given by the Director and understand his/her vision. However, my most extensive experience includes balancing the director's vision with supervising an entire crew. Working and collaborating with a team is very natural to me. This comes from handling multiple stages for Music Festivals as an Engineer In Charge and setting up large productions for live and filming.
I am physically fit and have the ability to handle the camera by hand. I also have excellent hand-eye coordination and I pay close attention to details. Thank you for your consideration and I hope to speak with you soon to discuss this position in more detail.
You can reach me for an interview by calling (704)975-6950 and I look forward to talking with you soon.
Portfolio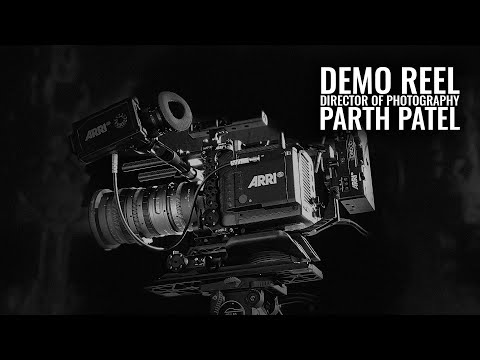 Demo Reels - New York, NY
I make films that are touching and powerful. Once watched, never forgotten. Creating stories that you might think are not… View the Video
Roles
Primary Roles
Director of Photography
1st AC
Color Correction
Secondary Roles
Camera Rental
Assistant Camera
Camera Operator
DIT
Gaffer
Photographer
Steadicam Operator
Post Audio Mixer
Equipment
Camera
Arri
Arri Alexa
Canon
RED
Canon Lenses
Lense Filters
Zeiss Lenses
Grip & Lighting
Small Grip Kit
Medium Light Kit
Camera Support
Dana Dolly
DJI Ronin
Monitor
Monopod
Slider
Teleprompter
Tripod
Audio
Audio Booth
Boom Mic
Handheld Wireless/Wired Mic
Portable Multi-Channel Mixer & Recorder
Wireless Lavelier Kit
Referrals
There are no referrals for this listing at this time.