About
Hey there, I'm Eric MacKinnon Johnson, a writer, producer, and director of narrative films and marketing videos. I studied screenwriting at NYU before delving into the world of video marketing, where I've spent the last nine years honing my skills.
But I never lost my passion for storytelling, and so I decided to take the leap and pursue my dream of creating films. It's been an exciting journey so far! My screenplay, A Midsummer Night's Play, won Quarterfinalist awards at the Atlanta Film Festival, the Sedona International Film Festival, the Los Angeles International Screenplay Awards, and was a Top 100 selection at the 10th Annual Launch Pad Feature Competition. Oh, and did I mention it's a comedy screenplay? I'm pretty proud of that!
Alongside my work as a filmmaker, I also own and run a video production company called Champion Video Production. I've created marketing videos with hundreds of thousands of views online. I've also ventured into the advertising arena, working as a TV and OTT commercial director, and crafting stories that have reached audiences all across California and other states.
All in all, I'm a triple threat in film and video production, and I'm always ready to tackle new creative challenges. Whether I'm behind the camera, putting pen to paper, or dreaming up the next big idea, I bring my passion and dedication to everything I do.
You can check out my portfolio on my company website: www.championvideoproduction.com
A comedic 60 second video highlighting the advantages of shopping at a local appliance retailer instead of a big box… View the Video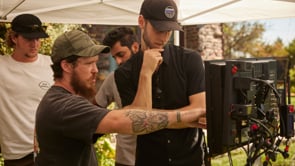 A quick demo reel highlighting my best commercial work. It includes TV commercials, OTT videos, brand videos for web, corporate… View the Video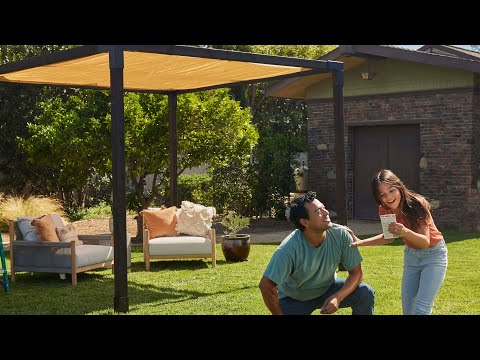 A 60 second video highlighting National Hardware's new Wire Goods products interwoven with a heartfelt story about a father and… View the Video
Torrey and I have worked together on several brand videos. He is the CEO of the video production company The Sparkhouse, located in Orange County. He and Sruthi Alagappan produced the videos and I worked with them from concept to completion, as the writer and director, to deliver the client's goals and do so on time.
I have collaborated with Mark on dozens of projects over the last five years. We have traveled around the country together, producing commercials, documentaries, and other marketing videos for a variety of businesses.
Eric is a very diligent and focused filmmaker. We worked together on a 2 day shoot where we created instructional videos for VCA. He had a very welcoming and kind attitude towards teaching and showing me the equipment we worked with and provided insight into the reasons why he did things. I was impressed with his ability to roll with the quick paced and impromptu style of videos we were shooting, making sure there was proper coverage while also making sure everything looked great. Overall, Eric is a professional that anyone should be glad to work with!
6 months ago
From the start to finish of the shoot, Eric inspired me as an attentive, organized, and detailed filmmaker. His patience and willingness to teach were welcoming; not only did he teach me how to set up the equipment I was unfamiliar with, but he also gave me insight into how he pursued his career with passion. It was incredibly refreshing to receive this guidance as a student filmmaker. I was impressed by Eric's attention to detail, adjusting quickly to unanticipated changes in lighting without hesitation. I was also impressed by his ability to immediately fulfill the client's wants while maintaining a clean, artistic vision. He prioritizes professional and flawless video work. I felt very comfortable working with and talking to Eric. I highly recommend him for any future projects!
7 months ago