About
PROFESSIONAL AERIAL VIDEO & PHOTO PRODUCTION SERVICES FOR MOTION PICTURE AND TELEVISION
Flyby Imagery incorporates creativity with state of the art technology. We've focused on still, motion, and aerial shots to create a vision that encompasses a natural and cinematic approach. Whether you need content to add to your event, project, editorial, commercial or feature film, Flyby has the skills to get the job done right! We are based out of Los Angeles, but ready to travel upon request!
Video Portfolio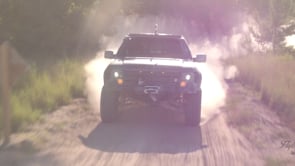 Demo Reels - Los Angeles, CA
Videos that we helped create! These shots were from multiple commercial, film, television, and social media shoots. With the use… View the Video
Roles
Primary Roles
Drone Pilot
Director of Photography
Photographer
Secondary Roles
Producer
Assistant Camera
Camera Operator
Director
DIT
Equipment
Camera
Custom Drone
Inspire
Mavic
Phantom
Spreading Wings
GoPro
Sony A7R
Sony A7S
Zeiss Lenses
Camera Support
DJI Ronin
Handheld Gimbal
Movi
Tripod
Referrals
There are no referrals for this listing at this time.