About
I'm a freelance cinematographer and editor based in Las Vegas, Nevada. My mission is to create beautiful and lasting content that can be viewed and enjoyed for years to come.
I started out making YouTube videos with my friends in middle school, and haven't stopped since. After high school, I attended UNL where I got my BFA in Film and New Media. I learned an amazing amount about working in video production from my professors, and got the chance to to collaborate on short films with my classmates. After graduating, I wasted no time getting myself involved with local video production companies. I've worked on countless films, commercials, corporate videos, and social media projects, and I'm well versed in adapting to anything you throw at me.
My passion is for capturing authentic moments in a beautiful way, and I love any opportunity to work with wonderful people to make something great.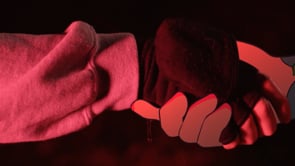 Cinematography Reel 2023 | Jackie Marten I'm a freelance filmmaker and photographer based in Las Vegas, Nevada. My mission is… View the Video
Roles
Primary Roles
Secondary Roles
There are no referrals for this profile at this time.