About
SKILLS & ABILITIES
• Microsoft Office (Word, Excel, Outlook, PowerPoint, Teams)
• Adobe Creative Suite (Photoshop, Premiere, Illustrator)
• Google Suite, Zoom, QuickTime, iMovie, PIX, Trello, WordPress, MailChimp
• Final Cut Pro, Q-Lab, Read Vectorworks Diagrams, Yamaha PM1D
• Great Communicator, Detail-Oriented Organizer, Solution-Oriented Self Starter
• Positive Interpersonal Skills, Flexible, Calm Under Pressure
EXPERIENCE
Stage Manager, MercVille Productions (Jan 2020)
• Liaison between the Director, Lighting Designer, and production crew of "Goddesses Empowered:
The Show".
• Operated Q-Lab for audio and visual cues while shadowing the Lighting Designer on the ETC Ion.
Theatre Production Supervisor, UCLA Herb Alpert School of Music (Nov 2019 – Dec 2019)
• Oversaw daily operations for department productions, events, and rentals for the 528-seat
Schoenberg Theatre.
• Spearheaded a new employee scheduling system increasing efficiency while ensuring the accurate
tracking of all labor expenses and improving working conditions by establishing regular rest breaks.
• Created and maintained all event files including event invoice estimates, artist riders, and all other
pertinent production and technical information.
Assistant Rentals & Events Coordinator, UCLA Royce Hall (July 2019 – Nov 2019)
• Managed administrative logistics of event planning, including contract signing, vendor
coordination, budget administration, and event booking.
• Led site visits and pre-event meetings to discuss the flow of the event and identify any areas of
concern including parking, security, ticketing, catering, and more.
• Onsite production and labor management for rental events, including running crews, timekeeping,
and gear/people wrangling.
Executive Assistant, BLT Communications (June 2018 – June 2019)
• Full calendar management for CEO and CFO including travel plans, tracking travel expenses,
screening calls, drafting and reviewing correspondence, agendas, and note-taking at meetings.
• Contributed to smooth business operations for 200 employees, planning and organizing
meetings/conferences with partner studios such as Netflix, HBO, and Disney.
• Prepared PowerPoint presentations and proof-read materials for use by the Director of Broadway
Advertising during the Tony Awards season.
Audio Technician & Stagehand, UCLA Royce Hall (Aug 2015 – June 2018)
• Ensured the setup and maintenance of monitors, microphones, and other technical equipment for
live sound, technical, and staging needs within a large venue setting.
• Prioritized and consistently handled multiple tasks across multiple teams.
Production Assistant, Miss Universe Organization (Nov 2017)
• Supported production needs and assisted Wardrobe in the organization and quality control of over 250 outfits for 90+ contestants.
Assistant Prop Maker, Barnyard FX (Aug 2016 – Sept 2016)
• Assisted in the construction of book props for a Minecraft exhibit as part of MINECON 2016.
Entertainment Technical Supervisor, Six Flags Magic Mountain (Sept 2014 – Aug 2015)
• Implemented theme park entertainment events by managing 15 stage technicians and collaborating with
design staff in the conception and delivery of seasonal projects.
ADDITIONAL EXPERIENCE
Embrace.Photos – Costume Fabricator (2014 – 2015)
Gary Parkings Comedy "Lights, Camera, Loser!" – Video Editor (Apr 2014 – Aug 2014)
In the Moment Pictures, LLC. "Permanent Creases" – Art Director (June 2014)
StarGreetz Asst. – Video Editor (May 2014)
AFI Short "Under the Night That Covers" – Asst. Production Designer (Feb 2014)
Alumiq Productions – Video Editor (Jan 2013 – Apr 2014)
"Man Up" Web-series Pilot Asst. – Director & Video Editor (Dec 2013 – Jan 2014)
Z107.7 FM Radio – Assignment Reporter (Dec 2013)
Automatic Media LLC. – Asst. Video Editor (Dec 2013)
DSSurgery.com – Video Editor (Nov 2012 – May 2013)
Signature Wedding Films – Video Editor (June 2012 – Aug 2012)
Zumi Productions – Video Editor (June 2012 – July 2012)
"Lulu Mimkin" Short Film – Video Editor (May 2012 – Aug 2012)
Avec Lumiere Productions – Video Editor (Dec 2011)
EDUCATION
Los Angeles Pierce College, Woodland Hills, CA (In Progress)
• Certificate in Business Management
California State University, Fullerton, CA (2012)
• Bachelor of Arts in Radio/Television/Film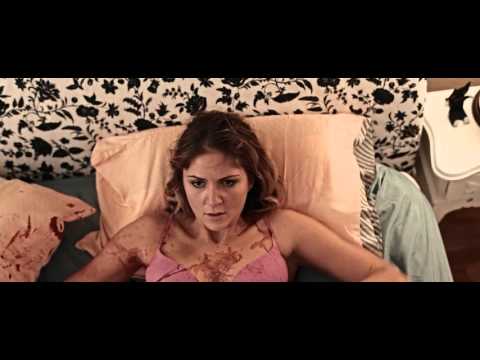 Six twenty-something friends cap a wild Halloween party with a game of hide and seek. Little do they know that… View the Video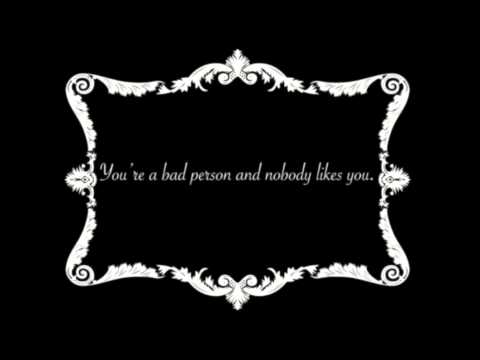 Directed by George Graham, Shut Up! is Dark Sunny Entertainment's official entry in the 2015 Regal Short Film Showdown. Created… View the Video
There are no referrals for this profile at this time.