About
I'm a freelance video producer living in Austin, TX and working wherever a project might take me. I've created content for large national brands and rising local startups, multiplatinum rock bands and traveling petting zoos. I'm a former corporate marketing project manager and I've been behind a video camera since I was in high school.
With a background in content marketing and a passion for filmmaking, I strive to craft stylish, cinematic visuals for a diverse array of clients and products across a wide spectrum of industries and causes. Depending on the client's needs, I can be everything from a one-man band with all the necessary gear to a director/producer/project manager that hires talent & crew and oversees large scale projects.
Whether intended for a 4 inch cell phone or a 50-foot movie theater screen, I create video that supports a client's goals, aligns with their brand and, most importantly, respects their story.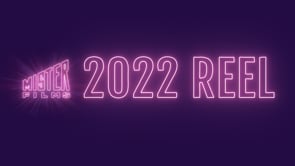 A sizzle reel of work produced under my production company banner "Mister Films." Including looks at projects I've directed, shot… View the Video
Roles
Primary Roles
Secondary Roles
There are no referrals for this profile at this time.