About
Hey! My name is Max Pava and I am a Creative Producer. I love good ideas, humans, and spreadsheets. For the past 10 years I have been producing branded and narrative films, live events as well as digital and social media content. My goals are pretty simple; make cool stuff and bring people together.
On the client side I have had the pleasure of working with Nike, Adobe Creative Cloud, Snapchat, Facebook, AMC Television and more!
I studied Acting at NYU and while I still perform from time to time (I can be seen in "Brittany Runs A Marathon", "Orange is the New Black", and "Law & Order: SVU"), I started producing towards the end of college and quickly realized my organizational skills and love for people made it a great fit.
I don't operate or edit, but I am familiar with all of the equipment and terminology needed to communicate with those departments effectively. I have a wide network of crew members, talent and post-production teams on both coasts and I am always happy to give a referral!
I am a proficient budgeter, scheduler, hirer, organizer, and communicator and I love to use these skills to help bring a creator's vision to life. I know how to and enjoy working as the conduit between creatives, brands, internal and external partners in order to meet deadlines, budgets and creative vision.
Please check out my portfolio at www.maxpava.com and don't hesitate to reach out if you are looking for a producer, or just someone to network with and chat with!
Hope to speak soon!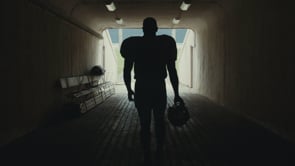 Inspired and narrated by a poem written by former NFL running back, Arian Foster, "Where We Dwell" encapsulates the trials… View the Video
There are no referrals for this profile at this time.