About
Hello,
I'm Minh Nguyen, a seasoned Senior 3D Motion Graphic Designer with over 15 years of industry experience and a comprehensive skill set. My portfolio encompasses a wide range of projects, from dynamic promotional product sizzle videos to detailed long-format support videos. I specialize in conceptualizing ideas, creating mood boards, storyboarding, animating and final delivery format. Additionally, my proficiency extends to 3D modeling for diverse applications, including product and architecture renderings. I am enthusiastic about leveraging my graphic and animation expertise to bring your creative visions to life.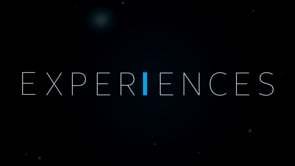 Embark on a captivating journey through my 3D demo reel, showcasing a rich tapestry of projects that spanning from intricate… View the Video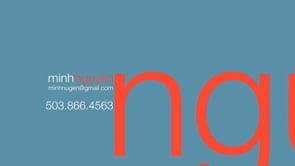 Dive into my captivating motion graphic reel, an encapsulation of over 15 years of industry expertise. This compilation seamlessly weaves… View the Video
Over the course of the past 14 years, my professional journey has been intertwined with Danny and his company, Duro Compagnie. Throughout this extensive collaboration, we have seamlessly navigated diverse projects, catering to both prominent corporations and smaller enterprises. The success stories we've crafted together stand as a testament to our collective proficiency in delivering exceptional outcomes. Our collaboration persists unabated, a testament to the enduring strength of our professional relationship.
I am pleased to recommend Minh as an outstanding 3D designer. In my experience working with Minh, his talent, rapid learning abilities, and collaborative mindset have consistently impressed me.
Minh excels in 3D modeling, 3D animation, and motion graphics, delivering creative and meticulous designs. His quick adaptation to new technologies ensures he stays at the forefront of industry trends. A true team player, Minh actively contributes to collaborative efforts, demonstrating a positive attitude and professionalism. His ability to handle tight deadlines with calm efficiency further underscores his dedication to excellence. In summary, Minh's exceptional skills and diverse experience make him a valuable asset for any creative project. Feel free to contact me for additional information.
1 week ago