About
Sanssouci Films was founded by filmmaker Michael Winters in San Francisco.
DIRECTOR | WRITER | VIDEO PRODUCER | DIRECTOR OF PHOTOGRAPHY
Originally from the atmospheric American South of both coastal and rural Mississippi, I began making films with my friends and parents' home movie camera in the early '90s. Now working mostly in the world of commercial media, I also spent much of my formative years living, learning & working on film/tv sets in New Orleans and the greater area.
Naturally curious and very inspired by travel, my passions have revolved around filmmaking, writing, still photography & design from an early age. I've spent a substantial time just roaming about everywhere with a camera as a great admirer of everyday history & the physical world. Which could explain my fascination now with all things Unreal and aerial imagery. This has more or less been the case since 6.
We are a creative shop for film & digital media with chops in original storytelling: documenting real life, compelling fiction—and projects in between. Our specialty is producing distinct narratives, docs & commercials made with focus, talent, and the latest tools.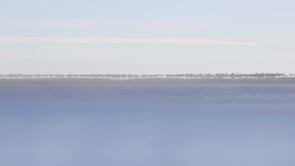 Sanssouci Films | All works produced, directed, and/or shot by Michael Winters as a one-man-band or in-house role for narrative,… View the Video
Roles
Primary Roles
Secondary Roles
There are no referrals for this profile at this time.