About
CV
Sophie Caroline Gohr, Director of Photography.
Sophie was born and raised in Denmark, but has lived in both the UK and USA most of her adult life.
Sophie started as a still photographer at a very early age, as a 6 year old she became very enthusiastic about photo journalism, her great inspirations were ( Steve Mccurry and Yann Arthus), although photo journalism has been a huge inspiration, the film industry was still what spoke to Sophie.
In 2014 she was the cinematographer on her first short film, and now she has made countless movies, TV series pilots, commercials and music videos.
Sophie is today inspired by still photographers, like Todd Hido, Gregory Crewdson and Lise Sarfati, just to name a few.
Still photography and paintings are still a huge source of inspiration for Sophie and a help to the cinematic expression.
AWARDS:
⁃ HOLLYWOOD INTERNATIONAL GOLDEN AGE FESTIVAL ( WINNER BEST CINEMATOGRAPHY ON LEVITATION )
⁃ LOS ANGELES FILM AWARDS ( WINNER BEST CINEMATOGRAPHY ON REVOLUTION OF LOVE )
⁃ TOP SHORTS ( WINNER BEST CINEMATOGRAPHY ON THE MORNING WALK )
⁃ GOLDEN LEMUR INTERNATIONAL FILM FESTIVAL ( WINNER BEST CINEMATOGRAPHY ON INCOGNITO )
⁃ LONELY WOLF INTERNATIONAL FILM FESTIVAL LONDON ( NOMINEE BEST CINEMATOGRAPHY ON LEVITATION )
COMMERCIALS
" Porsche, Ørsted, Deloitte, Grape, Lenina Colemann, Duff beauty, Girltalk and many more"
MOVIE
" The Angel Maker" A feature film thriller / suspense. – Directed by Esben Tønnesen and Julie Ølgaard ( NETFLIX )
MOVIE 
" The exemption " A Novel film about a young woman, and how she is affected by the 2nd world war. – Director Stefan Pellegrini. TV2 
MOVIE 
" Rituals " An arthouse horror movie, about a young girl grieving her moms death. Director Sophie Caroline Gohr 
MOVIE
" Medicus" A 1600s fantasy movie, is about a widow practicing medicine. Directors Lina Csillag and Oliver Pilemand.
MOVIE 
"Dandelion"  A movie about the kids growing up in the ghetto. – Director Joey Moe.
Movie
" The Revolution of Love" A tragicomic existentialist tale of an alternative encounter between two misplaced, identity-confused teenagers Mada and Ave, who, despite a failed rape attempt, develop empathy, understanding and feelings for each other. – Louise Hylland
Movie 
" We always have paris" A story about a 35 year old woman, trying to find herself in life she have build. – Julie Ølgaard
Movie
" Incognito " Our eyes don't lie: they're windows to the soul. Incognito explores the reality of repressed sexuality and boxed self-love in the present-day world. A film by Joey Moe
Movie 
" The Morning Walk" A story about euthanasia and how two woman creates a different reality for them selfs. – Marc Harpsø
Movie 
"Alaan Isaac" a film about the first ever humanoid AI. – Lina Csillag 
Movie
" Shadow of the past " a thriller about a woman hunted by her past. – Helena Widenborg
Movie 
"Moving Images" a film about falling in love with the world of cinema. – August Vinther Thomsen
Tv Pilot 
" 7 Symptoms of a sociopath" – Marc Harpsø
Tv pilot
"South east of Aarhus"  A Danish crime/comedy. – Tammie Bergholt / Marc Harpsø
Tv pilot 
" 2020″ – Selma Munksgaard Hansen 
Movie
 "On Deep Water" A story about 3 friends reconnecting when they are trapped out on the big ocean. – Kathrine Vintersborg
Tv pilot 
" Karo and Frida" Danish comedy show. – Jonas Risvig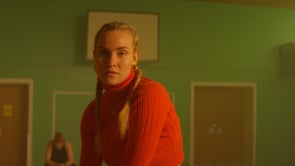 This is national campaign for young girls being athletes going through puberty. We shot on a RED dragon camera with… View the Video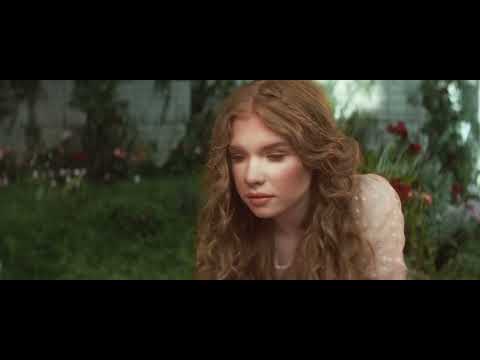 Perfume commercial, beauty work. Made for their new fragrance Alba. We shot this in an abandoned swimming pool in Denmark.… View the Video
There are no referrals for this profile at this time.