About
Art Director, Set Design and or Photo/Food Stylist.
I have a unique rich design background telling visual stories for Theater and Television along with presently Digital Video Marketing. My clear understanding in analyzing deep characters emotions weaves perfectly for reinforcing a client's brand asthetic. I am one who pays attention to all the details so your project runs smoothly and looks fabulous.
Excellent a design solutions with a clear understanding to complete diverse and complex projects while staying on budget.
Thank you very much for your time and consideration.
Best,
Susan Genito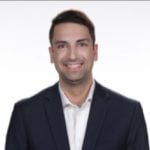 Nathan hired me a couple projects as Set Designer and Decorator. We work on the POLY video for digital marketing project.
There are no referrals for this profile at this time.