About
Owned and operated by founding principal Eric Darling, eThree Media is a 24 year-old Savannah, Georgia based full-service video production company. We have a fully outfitted 1.5 ton grip and electric package with many lighting options, Sony FX6 and FX3 packages, lens kits, audio kits, drones and crews. We specialize in corporate, broadcast and live events. We are also fully insured. Additional information about gear and project work can be found on our site at https://www.ethreemedia.com.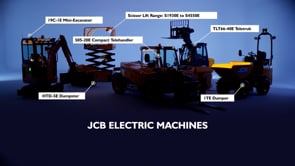 We worked directly with the company to produce this informational overview about the features and benefits of their electric product… View the Video
Dave's production company has hired us for gear and crew support on his projects for Revolution Golf, Gulfstream Aerospace, The Golf Channel, Palmetto Bluff, The Savannah Morning News, Performance Golf, Centex Homes, and many golf courses, golf brands and other clients over 20+ years. He has deep experience as a director and editor, and always churns out top quality work for his clients.
We've collaborated on many corporate and broadcast projects together for over 22 years. Tim is a trusted photographer, cinematographer and filmmaker with many credits from corporate to documentary to feature films. His unique and quick eye couples with a strong sense of film history and technology. We have hired one another on projects for SCAD, The Hollywood Reporter, JCB, St. Joseph's/Candler, Memorial Health, Great Dane, ABC News, PING Golf, The Travel Channel, The Food Network, and scores of music videos, among many others.
Roles
Primary Roles
Secondary Roles
I've known and worked with Eric and the e-Three team for almost 20yrs. He is my go-to guy for location support. He's a pro on set, works great with my clients and doesn't just get the job done, he cares, puts in the effort and always over achieves . Can't recommend him enough.
1 week ago