About
Hi there!
I'm a non-union Voice Actor originally out of Madera, CA, (High-Five, my central Valley creatives!) currently based out of Long Beach, with my own broadcast quality home studio, a standalone isolation booth and a paid subscription to Source Connect. After beginning my coaching and
career in CO in 2016, I relocated back to CA to not only be around long-lost family, but strive to take my VO business to the next level. I have credits under my belt that I've developed via my own marketing, with return business.
My voice type is 20's-30's, young, with a bit of grit; cool; fun; laid back; guy next door. All that and a bottle of beer! (I mean, character… not in the booth!)
Since moving to L.A. in late 2018, I have coached with:
• Cathy Kalmenson – VO Pro
• Everett Oliver – Commercial & Character/Animation
• Dave Walsh – True Tell
• Tim Keenan – Narration & Commercial (Narration Workshop & Commercial via an OC workout
group)
• Various Workshops and Workouts with L.A. casting directors throughout L.A.
Everett Oliver is my go-to referral. I've worked with him quite a bit and he's even directed my most
recent commercial demo.
• [email protected]
• 818-515-3550
Tim Keenan from Creative Media Recording has done a LOT of group VO workouts with me and was
usually the lead on direction.
• [email protected]
• 714-892-9469
I definitely appreciate your time and attention!
Audio Portfolio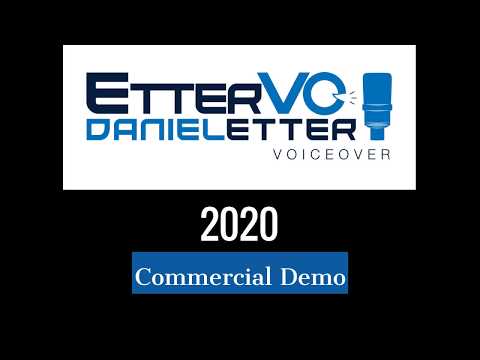 Commercial - VO - Los Angeles, CA
My Commercial Demo. Directed by Everett Oliver and recorded/produced at Soundbox LA by Tim Friedlander. There are several different commercial… View the Video
Referrals
There are no referrals for this listing at this time.