About
i/o post company was founded in 2005 and since then has taken care of complete visual post of more than 60 feature films. In most cases as local co-producer. Since 2012 i/o post started to take part in International co-productions.
In development:
I Don't Love You Anymore, Zdeněk Jiráský (Czechia – Romania – Slovakia)
To be released soon:
Absence, Ali Mosaffa (Iran – Czechia – Slovakia)
Piargy, Ivo Trajkov (Slovakia – Czechia – Macedonia)
Adasqaq, Elzat Eskendir (Kazakhstan – Czechia)
Silent Land, Aga Woszczyńska (Poland – Italy – Czechia)
Selected works (2019-2010):
Oroslan, Matjaž. Ivanišin, © 2019 (Slovenia – Czechia)
Punk never ends! Juraj Šlauka, © 2019 (Slovakia – Czechia)
A Certain kind of silence, Michael Hogenauer © 2019 (Negativ) (East of West Karlovy Vary IFF, Busan IFF)
Little Crusader, Václav Kadrnka, © 2017 (Sirius film) (best feature: Karlovy Vary IFF)
Ice Mother, Bohdan Sláma, © 2017 (Negativ) (best script: Tribeca)
A Very Ordinary Citizen, M. Barzegar, © 2015, (first Iranian – Czech co-production)
We are Never Alone, Petr Václav © 2015 (Mimesis) (winner Berlinale Forum)
Honey Night, Ivo Trajkov, © 2015 (Macedonian – Czech) Macedonian Oscar entry
In Silence, Zdeněk Jiráský, © 2014 (Slovak – Czech) (best film and director Phoenix IFF)
Historia de la meva mort, Albert Serra, © 2013 (winner at 66th IFF Locarno, producer Andergraun)
Third Half, Darko Mitrevski © 2012 (Macedonian – Czech) Macedonian Oscar entry
Flower Buds, Zdeněk Jiráský © 2011 (Czech Lion: best movie, director, DOP, actor, IFF Busan best feature, IFF Chicago – best feature, Cineart)
Heart Beat, Jan Němec, © 2010 (JNF) first Czech 3D film
Portfolio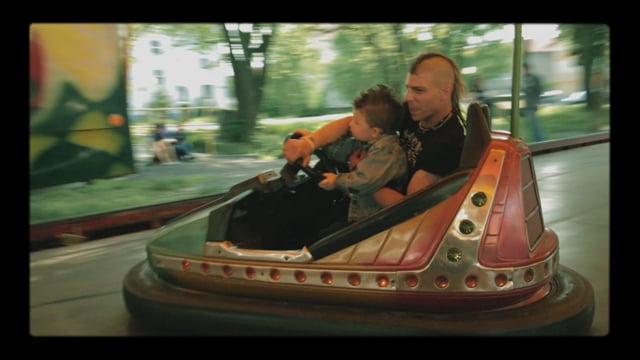 Movies & Film - Berlin
A film inspired by the closely observed life of punks, who spend their lives on the periphery of the city.… View the Video
Roles
Primary Roles
Producer
Color Correction
Motion Graphics
Equipment
Camera
RED Epic Dragon
RED Helium Sensor
Zeiss Lenses
Referrals
There are no referrals for this listing at this time.