About
Rian/Hunter Production is an established, innovative audio post house, built on the talent and expertise of its two founding members (30+ years experience!) with a specific goal in mind – to provide high-end audio at a budget accessible to everyone.
We've worked on major motion pictures, Super Bowl ads, broadcast spots, web videos, and national campaigns. We've cleaned up location audio that others said they couldn't. We've cast actors to voice our projects in over a dozen different languages from across the globe. And we've added our creative savvy to help fine-tune and finesse our clients' final products.
Drop us a line to book your sound design and mix project, get help cleaning up bad location audio that has your editor twitching, book and record VO talent – really: all things audio!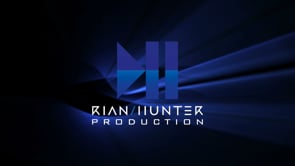 A collection of our sound design and mix work for clients such as NBC, Geico, Amazon Prime, Tinder and more.… View the Video
Roles
Primary Roles
Secondary Roles
There are no referrals for this profile at this time.