About
My love for video started as a child, when — with the help of my Canon ZR800 camcorder — shot anything that caught my eye. Since then, I've evolved quite a bit, but the love for creating videos (and the camcorder) is still here. With over 5 years of experience in the commercial film industry, I've been exposed to all sorts of content and have honed my skills as an editor. Although I have practice cutting narrative-driven spots, social content, and long-form corporate pieces, my strength lies in docu-style commercial editing. This experience comes from my time at Avocados and Coconuts, an SF-based creative agency, where I was the staff editor.
I recently went freelance in early 2022 to seek out different content and invest time/money into directing my passion projects.
I'm motivated by stories driven by individuals following their passions. Music and sports are my biggest inspiration. When I'm not editing, I'm out looking for the next wave.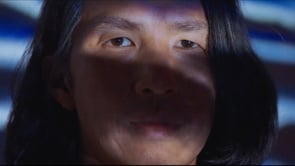 This is a reel of videos I've edited and directed over the past couple of years. All specifically editorial jobs… View the Video
There are no referrals for this profile at this time.