About
Craig has a unique voice that is neutral British RP with a slight hint of Scottish. He was born in Scotland and moved around the UK with his RAF parents and now lives in Houston, TX in the good ol' USA!
He was a successful DJ in his younger years before choosing Electrical Engineering as a career path in his late twenties.
The love of being behind the microphone wouldn't go away and Craig decided that Voice Over was his passion. He has trained with the most prominent Commercial Voice coach in the USA and is actively involved in the Houston acting scene.
Clients such as Rolls Royce, Amazon, Google, Spotify and many, many more trust Craig to be the voice for their brand.
His work includes commercials, corporate narration, e-Learning, Documentaries, Event announcing and IVR.
Language – Neutral English UK, General Scottish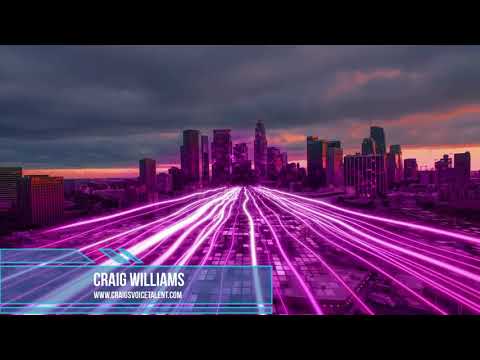 British Voice Over, Craig Williams, showcases different styles of voice over reads in his 2020 commercial demo. Craig is a… View the Video
I'm a blogger. One of the few blogs I'll read is Craig's. It's informative, engaging, and covers lots of key issues that Voice Talent face in this industry on a daily basis. I like that he's real, raw, and genuine. That is SUCH a key element for a blog: genuine and real content that lets people in. And hey! His voice? It's an awesome flavor of British niceness! You can't go wrong.
3 years ago