About
Enhanced Media is an audio post production company specializing in post production sound packages for all genres of feature films, short films, TV shows, commercials, and trailers for both domestic and international distribution.
Sound is our expertise. We specialize in crafting sound experiences for film, TV and commercial to the highest industry standard. Our accomplished team is skilled in all aspects of sound design, sound effects, surround mixing, Foley, dialogue, and ADR.
We understand your vision. We listen to your needs and make sure that every sonic element contributes to your project's narrative, emotional landscape, and soundtrack. This is where your story fully comes to life.
Collaboration is our strength. We work with you through each stage of the filmmaking journey from pre-production to final mix, and keep you involved at every step. We offer creative solutions for even the most complicated task.
Check out our work here
Follow us #tellingstoriesthroughsound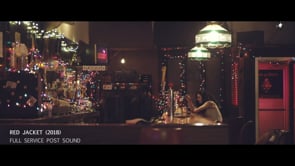 Check out some of our recent work. This reel gives a quick overview into some of our sound design, mixing… View the Video
There are no referrals for this profile at this time.