About
Experience:
A passionate, highly motivated Senior Video Editor and Cinematographer with over 15 years of professional experience in video marketing and advertising, successfully Increasing both company and client brand awareness leading to overwhelming consumer engagement.
Skills:
• Fluent in Premiere Pro, Resolve, After Effects, FCP, Sound Design and Motion Graphics.
• Excellent Artistic Direction and Production Management Skills.
• A strong sense of composition, color, angles, framing, lens selection as well as lighting.
• Self-motivated, organized with strong leadership skills and attention to detail.
Fun Facts:
– Hometown – South Jersey
– Shoes – Airmax 90's
– Sustenance – Scotch / Tacos
– Companion – Australian Shepard
– Favorite Shutter – Hasselblad 500cm
– Soundtrack – J Dilla / 80's
– I am one of more than 745 million people are on LinkedIn.
If you would like to connect and create, let's chat 📧
[email protected]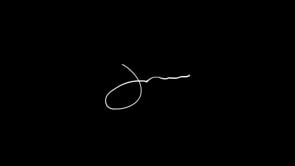 Online Personal Portfolio Of Austin, Texas based A/V Editor & Cinematographer. Skills: • Fluent in Premiere Pro, Resolve, After Effects,… View the Video
Roles
Primary Roles
Secondary Roles
There are no referrals for this profile at this time.