About
In my 6 years of video and film production, my talents as a DP have been utilized in a variety of projects, including testimonials, music videos, commercials, narrative films, education, fashion, weddings, action, tourism, real estate, manufacturing, behind the scenes, and more.
Like many other freelance filmmakers of this era, I've also built a fundamental skillset across the entire production workflow, including project management, directing, sound, cinematography, client relations, and editing.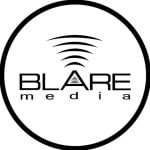 As a camera operator for Blare Media, I'm one piece of a large and talented creative team who creates emotionally inspiring and captivating stories, such as Discovery Education's "Dig into Mining" profiles, and the limited edition Boeing 747 Delta Skymiles card- which sourced its materials from their retired #6307 passenger plane.
James is an amazing person to work with on set, he's always attentive to detail, a stellar glide cam operator and excellent at interviews/client relations! It's truly a pleasure to work with James!
3 years ago
James is super easy to work with. Knows his lighting on interviews and does a great job capturing steady b-roll. He is on track to becoming a great DP.
3 years ago
James is a great guy to have on set. He's kind, courteous, great with clients. is on time and does his job well.
4 years ago
James has a keen eye and an artistic approach to operating camera. He is smart and low-key and doesn't get in the way of the team.
4 years ago