About
WHO IS THE VOICEOVER SUPERHERO?
Bonnie Marie Williams works as a full-time, professional voiceover actress and she's ready to help you save the day with your next project! Her 25 years of actor training are her sidekick every time she steps up to the mic. Need a quirky, fun, and sincere voice for your next television or radio commercial? How about the warm and friendly narrator of an internal corporate training video? Maybe you're looking for the perfect voice for an audiobook, telephony or on hold messaging, e-learning or anything else you can think of? Bonnie's got you covered. She's applauded by clients all over the world for her impeccable ability to take direction, her lightning-fast turnaround, and her superpower to make every session FUN! Bonnie's voices range from kids and teenagers to the girl next door, the hip pumpkin spice loving millennials, sassy wine drinking moms, to character voices, and the ever-requested conversational voiceover read. She's the voice you know and love!
Her motto in life and business is, "Where there's a Williams, there's a way", and she believes in the true power of collaboration between voice over talent and the client.
BONNIE IS A FULL TIME, WORKING VOICE ACTOR
While training for her Bachelors Degree in Theatre Arts, stage-trained Bonnie Marie Williams was asked to do an on-air commercial for the campus radio station. It was her first time behind the mic, but she didn't give it much thought beyond, "Hey, that was fun!" Soon after, she was recruited by two voiceover industry friends to give the VO life a fair shot, and her superpowers began to emerge. She knows that "with great voice, comes great responsibility" and she takes her role as The Voiceover Superhero seriously.
Bonnie specializes in commercial and character voices, from the young to the young at heart, and everything in the middle. Many clients have told her during sessions, "It's nice working with talent who know what they're doing", because she can nail it on the first take. Bonnie knows how to take direction, and she makes sure you're getting the right voice and read for your work.
Her studio has more geeky gear than Batman's utility belt, including:
Neumann TLM-103
Sennheiser MKH-416
Focusrite Scarlett 2i2
Adobe Audition
Twisted Wave
and a lot of superhero memorabilia that makes it the coolest place to work, every day.
Looking for ways to connect and direct a live session? She's got Source Connect, ipDTL, Skype, Zoom, Google Hangouts, and phone patch.
Wanna be friends and bridge the gap from her studio to yours?
Call (310) 622 – 5357 or send an email to [email protected]
These methods are more recommended than a signal in the sky… especially during the day time.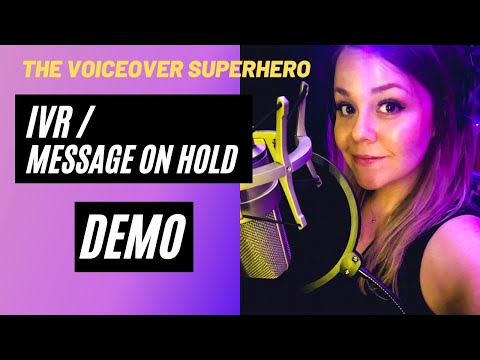 THE FRIENDLY PHONE VOICE FOR THE NEXT GENERATION First impressions matter. You only get one shot with a new customer,… View the Video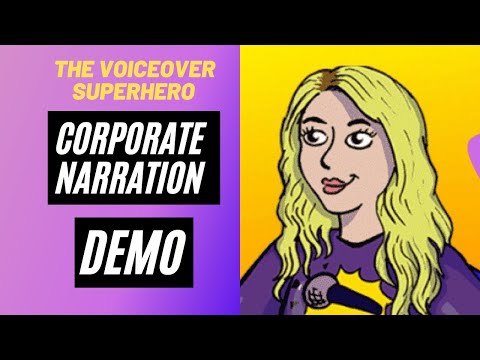 PROVIDING THE PERFECT POINT OF VIEW FOR YOUR NEXT PROJECT Without a narrator, your story falls flat. How do you… View the Video
Bonnie is a delight to work with. Her professionalism and speed are top notch, as well her voice skills will make your commercial come alive! You won't be disappointed if you hire this superhero for your next voiceover project.
1 year ago
I have worked with Bonnie Williams on a few productions, and each interaction is a true delight. Not only is Bonnie a superb talent on stage and behind the mic, she is also a truly wonderful human to be associated with. She brings professionalism and fun together in such a beautiful way. I hope the world brings Bonnie and myself together in the performing realm again.
2 years ago