About
I have over 23 years experience in all phases of video production and professional photography. I have created over 100 TV commercials and 1,000 Web videos for corporate, commercial and marketing purposes. I write scripts. I create storyboards and shot lists. I scout locations. I do casting calls and hire talent. I hire crews and have my favorite grips, gaffers, PAs, hair and makeup, wardrobe, etc. I light sets and locations. I know how to create moods and cinematic looks. I direct talent. As a DP, I am amazing with all kinds of camera and lenses. As a sound guy, I record professional, broadcast-quality audio. I am experienced in a live-switch environment and control room. As a post-production expert, I began editing on AVID systems, went to Final Cut and ended up with Premiere Pro. I do motion graphics with After Effects. I do color correction and color grading. I know how to get that last little bit of awesomeness out of footage. I am also a professional photographer with over 100,000 fashion photos in my portfolio. I can do a lot but I can also do one thing really well. I am an excellent team player and have that positive, can-do, get-it-done right, attitude on set while having fun and keeping it light.
Video Portfolio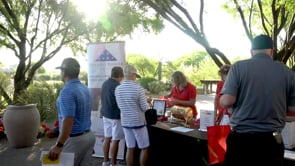 Commercial - Phoenix, AZ
This was a video I did recently for a very worthy organization, Folds of Honor. They raise money to provide… View the Video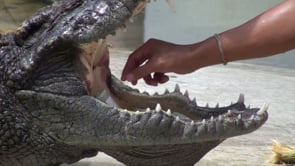 Demo Reels - Phoenix, AZ
A reel listing a few projects from TV commercials to training videos at Walmart to a zombie movie. I did… View the Video
Roles
Primary Roles
Director of Photography
Photographer
Editor
Secondary Roles
Casting
Location Scout
Producer
Shoot Location
Storyboards
Studio Space
Writer
1st AC
Assistant Camera
Assistant Director
Camera Operator
Director
Field Producer
Gaffer
Grip
Onsite Sound Mixer
Production Assistant
Color Correction
Motion Graphics
Music Licensing
Equipment
Camera
Blackmagic 4k
Canon 5D
Sony A7R
Canon Lenses
Grip & Lighting
Small Grip Kit
Medium Light Kit
Camera Support
Monitor
Slider
Teleprompter
Tripod
Audio
Boom Mic
Handheld Wireless/Wired Mic
Portable Multi-Channel Mixer & Recorder
Wireless Lavelier Kit
Referrals
I fully recommend Ken Brantingham and his associates at Arizona Filmworks. Very professional and a quality product.
12 months ago
Ken is always professional and makes the shoot fun! I've worked several shoots with Ken that lasted fulls days and everyone always had a blast and the product was nothing short of outstanding! He knows what he's doing!
12 months ago
Arizona Filmworks is the company you need for any film or photography job! Ken is creative and professional. He gets the job done and gets it done right the first time! I will continue to use Arizona Filmworks for all my film and photography needs.
12 months ago