About
We are all about telling your story. We are a full service video production company who can work regionally, nationally and internationally from our Boston, MA and Albany, NY / Saratoga Springs studio locations.  Whether it is a TV commercial or a long format corporate video, we find that emotional connection and tell your story in a compelling way.  We have worked in short narrative formats, as well as long doc style formats, and have won several awards for our hard work in both.  Having the capability to take projects from the beginning, including creative concept development and scripting, to final delivery makes us stand out among our video production competitors.
While many video production companies sub-contract or rent all their gear, we take pride in the fact that we own most of our gear and have the knowledge and experience to use it. Whether it be TV commercial, corporate branding production, medical/technical video content, post production, motion graphics, special effects or just simply telling your authentic compelling story; we take a project from the raw beginnings to the final polished end all under one roof.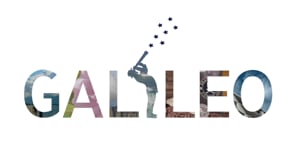 Galileo has produced each one of these projects on this reel from the beginning creative concept right through to the… View the Video
There are no referrals for this profile at this time.