About
Born in 1982.
Screen, Voice Acting, and Production Work
Worked for Big Fantastic Productions as a Production Assistant and Extra in 2008.
Competed in American Ninja Warrior in 2014.
Affiliated with Tiffany Talent Agency of Seattle (since 2018).  Clients have included Boeing, Amazon, Elysian Brewing, and Seattle local artists.
I've been acquiring experience in voiceover since late 2019.  I specialize in medical terminology (10+ years nursing experience in various environments) and am passionate about character-related work.  Currently seeking to grow my resume as voiceover.
Nursing Career Highlights
Medical-Telemetry bedside nursing from 2008-2011
Emergency Department between 2011-2015.  I acquired my CEN (Certified Emergency Nurse) during that time.
Transport – private Air Ambulance, long distance, domestic and international between 2014-2016.
Transport – Critical Care (ground/ambulance) for a private company from 2015-2016.
2016 – present – Burn & Pediatric Trauma ICU of a Level 1 Trauma Center (additional ICU overflow from other units including General Trauma ICU, Neuro ICU, and Medical ICU).
Physical Experience
In college, I was heavily involved in martial arts and parkour.  I also spent some time learning how to box.
Following college, I became heavily involved in Crossfit for a number of years.  I also joined climbing/bouldering gyms and became involved in Parkour again.
I completed in Season 6 of American Ninja Warrior in 2014 on behalf of a close friend with terminal brain cancer.
Presently, I run to and from work.  When gyms are open, I usually spend my lunch breaks doing simple strength training.
Video Portfolio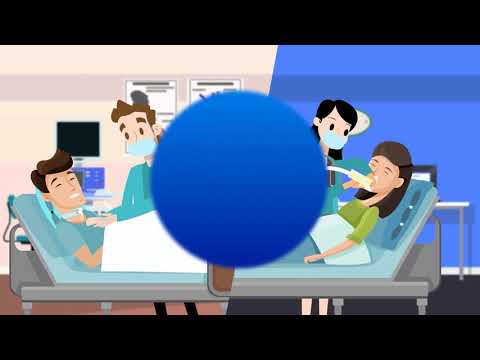 Explainer Videos - Seattle, WA
An overview and look at the broad medical profession and responsibilities of Respiratory Therapists. This video was created in an… View the Video
Roles
Primary Roles
Voice Talent - Male
Actor - Male
Model
Equipment
Audio
Audio Booth
Handheld Wireless/Wired Mic
Referrals
Michael Apollo Lira is an excellent voice talent, blogger, and team player. He's frequently part of valuable and helpful conversations about VO in the Global Voiceover Artists Network, and he's a contributor to the community through his excellent and insightful blog at https://www.michaelapollolira.com/blog. Michael is a superstar! And on top of his superhero powers contributing to VO, he's a frontline superhero, battling the coronavirus and any other human plague. I salute him, I appreciate him, and I value him. He'd be a great addition to your project or team!
12 months ago