San Francisco Documentary Video Production – Film Production Company
You can create an amazing documentary video right here in San Francisco with BLARE Media!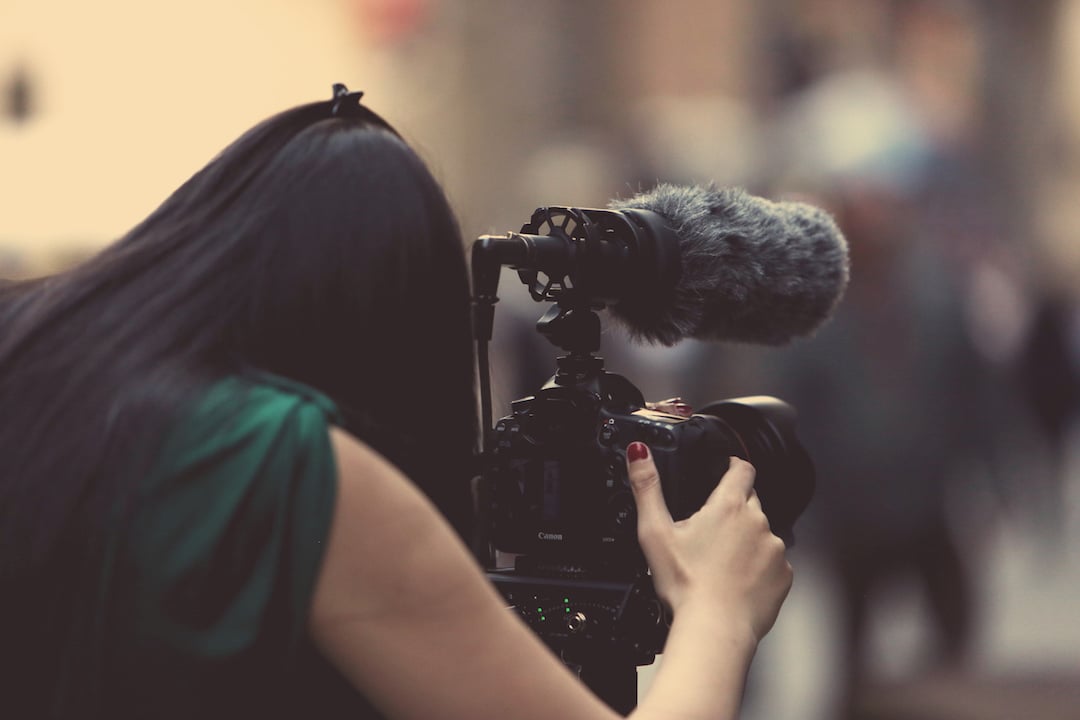 It's no secret that San Francisco, CA is a wonderful city for documentary video production. From stunning landscapes to diverse people and cultures, there are countless stories waiting to be told through video—and BLARE Media video production company in San Francisco, CA is ready to tell them with our versatile team of experienced production professionals. Our skill set includes over 18 years of professional experience in creative work, videography, editing, and post-production capabilities necessary for capturing unique videos that draw audiences in. Working closely with video clients on each step of the process assures not only high-quality videos but complete satisfaction as well. Read further to learn how you can create an amazing documentary video right here in San Francisco, CA with BLARE Media production company!
San Francisco Video Production
When it comes to San Francisco video production, there's no better place to turn to than BLARE Media San Francisco. With years of experience in CA under our belt, our established production company has the skills and knowledge needed to bring your vision to life through video productions. From corporate videos to commercial video to film production, BLARE Media in San Francisco, CA offers a comprehensive range of services that can help take your brand to the next level. What sets us apart from other production companies is our attention to detail and commitment to delivering high-quality results. We serve the entire state of California, including San Francisco and Silicon Valley companies. Ready to film SF scenery or lifestyle for your documentary? If you're in need of top-notch video production services in San Francisco, look no further than BLARE Media. We work closely with San Francisco companies and individuals to create stunning visuals that tell any story.
Guidelines for Filming in San Francisco, CA
San Francisco, CA is a popular filming location for many major Hollywood productions, from high-octane action films to heartfelt dramas. However, in order to capture the city's iconic architecture and stunning landscapes, film crews need to abide by certain guidelines. Many guidelines also apply to smaller productions, like independent documentaries or news sets. There are even rules to be followed when filming content for social media. These regulations are in place to ensure that filming activities are conducted safely and efficiently, while minimizing potential disruptions to local businesses and residents. For example, any filming that involves street closures or vehicle parking must be approved by the city in advance. Additionally, all film permits must be obtained through the San Francisco Film Commission. And if you're filming on private property, like a shop or private park, you must obtain permission from the owner. By adhering to these guidelines, film crews can help to contribute to the vibrant artistic community of San Francisco while creating visually stunning projects.
San Francisco Bay Area Video Production
Are you looking for a reliable video production company in the San Francisco Bay Area? Look no further than BLARE Media! Our team of skilled professionals is dedicated to producing high-quality videos that truly capture our clients' visions. From corporate videos to commercials, we pride ourselves in delivering a final product that stands out from the competition.
San Francisco's video production industry is a vibrant and diverse community, with a strong focus on capturing the unique spirit of the city. From the iconic Golden Gate Bridge to the bustling Chinatown district, San Francisco provides a wealth of stunning backdrops for video production. The city is home to a range of video production companies, producing everything from news shows to corporate videos to documentaries. San Francisco's Chinese community, in particular, plays a significant role in the city's video production industry, with many companies specializing in Chinese-language programming and news. Whether you're looking to create engaging news content for a local audience or capture the essence of San Francisco's unique culture for a wider audience, the city's video production scene has something to add to your film project.
With years of experience in the industry, we have the tools, expertise, and creativity needed to exceed your expectations. So why wait? Contact us today and let us bring your ideas to life!
Our PARTNERS
In today's fast-paced world, businesses and filmmakers are constantly trying to find a way to tell their stories in a meaningful and engaging way. This is where our partnership comes in! We have teamed up with some of the most talented individuals and companies in the industry to create visually stunning and thought-provoking videos that showcase their work and achievements. Check out our portfolio here for a list of clients we've worked with and examples of our videos! Whether it's a brand that wants to highlight their values and mission, or a filmmaker who wants to make a statement with their latest project, we are here to help bring their ideas to life through the magic of video production. With our expertise and their creativity, the possibilities are endless. So join us on this journey and let's tell your story together!
Client Success Stories
We take pride in the success stories of our clients and want you to see just how much we've helped them. On our testimonials page, you'll find a collection of stories from individuals and businesses who have benefited from our services. From overcoming communication barriers to boosting sales, we've helped our clients achieve their goals and more. Reading these stories will give you a glimpse into what we can do for you, and we hope they inspire you to take the next step towards success. So take a few moments to browse through our collection, and see for yourself why our clients are raving about our services!
Our Approach
Documentary filmmaking is an art that requires careful planning, creativity and a passion for storytelling. At our company, we follow an approach that involves a comprehensive process of defining your story, creating a strategy to tell it, producing the video, and reaping the benefits of our efforts through effective marketing. With our experience and expertise, we are committed to helping our clients bring their vision to life and ensuring that their message reaches the intended audience in a powerful and impactful way. Whether it's enlightening, educating or inspiring, we are dedicated to creating documentaries that touch hearts and minds, and leave a lasting impression on viewers.
Story
Creating a documentary video can be an exciting and fulfilling experience, but it requires careful planning and preparation. The first step is to define your story, setting the foundation for the entire production. This involves identifying the purpose of the documentary, the key message you want to convey to your audience, and the unique angle you plan to take. Your story should be compelling, engaging, and informative, drawing in your viewers and keeping them hooked from start to finish. By taking the time to define your story, you can set the stage for a powerful and impactful documentary that will leave a lasting impression on your audience.
Strategy
Documentary filmmaking can be a challenging process, but the second step of creating a strategy to communicate your story and message can be the key to unlocking your documentary's potential. It is through this step that your vision starts to come to life, as you determine the tone, style, and approach that will best engage your audience. By carefully crafting your strategy, you can ensure that your message is clear, impactful, and resonates with your viewers. Whether you're dedicated to advocacy, education, or entertainment, this step is essential to any successful documentary. So take the time to map out your plan, and you'll be well on your way to creating a truly unforgettable film.
Production
Now that you have your story arc and script in place, it's time to bring your documentary to life with production. From scouting the perfect filming locations to conducting interviews and capturing b-roll footage, the production phase is where your documentary truly starts to take shape. Whether you're filming on location or in a studio, it's important to ensure that all of your equipment is in good working order and that you have a dedicated team of professionals to help you bring your vision to life. With a little bit of planning and a lot of hard work, the production phase is where your documentary truly starts to come into focus.
Marketing
After countless hours of hard work and dedication to your documentary video project, the final step is just as important as the first. Marketing your finished documentary is crucial to ensure that your message reaches your target audience. You want your production to be seen by as many people as possible, and that requires a bit of strategic planning. Utilize social media platforms, email campaigns, strategic ad copy, and press releases to help spread the word to relevant groups and individuals. Never underestimate the power of word-of-mouth marketing, especially when it comes to documentaries. We can help you spread the word far and wide to ensure that your important message is heard by all.
YOU + US
Are you looking to create a powerful and engaging documentary video? Look no further than BLARE Media. Our team of skilled and experienced production professionals are ready to work in partnership with you to bring your creative vision to life through video. With a creative video from BLARE Media video production company, your company can connect with clients through creative video content. Our production services are designed to take the hassle out of the production process. Our production company walks you through the whole process of making your video, from pre production planning to post production video editing and distribution through a web site or other platform.
At BLARE Media video production company, we understand that your documentary production is unique and important. We will use our production expertise to bring out the full potential of the video. We are a San Francisco production company devoted to creating powerful video for our clients in San Francisco California and the entire state of CA. With BLARE Media, you can trust that your video project is in good hands, and that our production team will do everything possible to ensure its success. Let's work together to create a truly special video.