About
Jendra Jarnagin is a multi-award winning Director of Photography with over 25 years experience.  Since graduating from NYU's Tisch School of the Arts, she has enjoyed shooting dozens of projects including feature films, episodic television and online series, commercials, music videos, documentaries and Virtual Reality.
Jendra developed strong foundations in lighting and crew leadership as a gaffer and electrician for 10 years as a side job.  Each new project, such as Sex & the City, Law & Order, The Sopranos, Analyze That, and Vanilla Sky brought opportunities to learn from the best.  Years in TV taught her how to light quickly and efficiently, and she has become known for her skill in lighting women.
Her work has been shown at the Whitney Museum, the UN, and numerous film festivals worldwide including Sundance, Tribeca and the Camerimage International Festival of Cinematography.  She has shot TV series for ABC, FOX, PBS, and Hulu and lensed ad campaigns for many top brands including Maybelline, Estée Lauder, Shea Moisture, Adidas, Canon and Lincoln.  Her work and passion for travel has brought her to 26 countries and she enjoys sharing her experiences and inspiring others as a speaker, panelist and instructor all over the world.­­­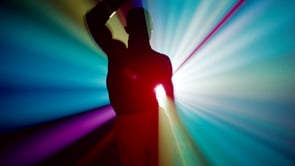 Cinematography Compilation Montage Demo Reel. For individual works, see full website. www.jendrajarnagin.com Jendra Jarnagin, Director of Photography New York and… View the Video
There are no referrals for this profile at this time.