About
I lead Boston's best equipped and easiest to work with production team.
Pulse Media can supply great DPs, full camera crews, live multi-camera production and streaming, or any other production support services.
We offer great camera packages, using the Sony Fx9 or F55, complete with the Canon 17-120 Cine-Zoom and a great set of fast primes, or the Sony PXW-Z450 full size 4K ENG camera.
Our crews can be equipped with our own slider, mini-jib, heavy duty stabilization gimbal, underwater tethered drone, or 4K Aerial Drone and licensed operator.
And we have a current Carnet, so we're always ready to travel internationally.
Our Watertown office has a 30×30 green screen or interview studio, ready for socially distanced production.
For live production, we also have an all digital live shot studio with tape/disc/card playout capability. Connectivity is through LTN, LiveU, MPEG IP via SRT, or Satellite uplink. For remote broadcasting and webcasts, we own two LiveU-600 backpacks. Our units have the HEVC H264 option for better quality at lower bandwidth.
Our info sheet is attached, and please check out our latest demos at  www.pulse-media.com
Here's a direct link to an interview demo:   https://vimeo.com/160388003
And a recent Newsmagazine that I shot:  https://www.youtube.com/watch?v=eB8fRWxtAY8
Rob Massey, DP
Portfolio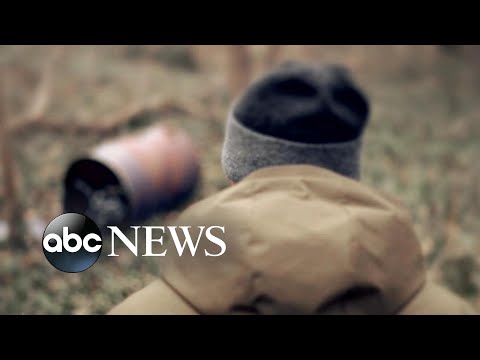 Customer - Boston, MA
ABC's Premiere Newsmagazine. "Decades after four bodies were discovered in New Hampshire's Bear Brook State Park, a podcast renews interest… View the Video
Roles
Primary Roles
Director of Photography
Drone Pilot
Field Producer
Secondary Roles
Camera Rental
Equipment Rental
Shoot Location
Studio Space
Camera Operator
Director
Equipment
Camera
Mavic
Phantom
GoPro
Sony
Sony FS7
Canon Lenses
Sigma Lenses
Zeiss Lenses
Grip & Lighting
Generator
Medium Grip Package
Small Grip Kit
HMI Lighting
Large Light Kit
Medium Light Kit
Small Light Kit
Camera Support
Dana Dolly
DJI Ronin
Doorway Dolly
Handheld Gimbal
Jib
Monitor
Monopod
Slider
Teleprompter
Tripod
Audio
Boom Mic
Handheld Wireless/Wired Mic
Portable Multi-Channel Mixer & Recorder
Walkie Talkies
Wireless Lavelier Kit
Referrals
There are no referrals for this listing at this time.