Forming an LLC for Your Video Production Studio: A Step-by-Step Guide
Forming an LLC for Your Video Production Studio: A Step-by-Step Guide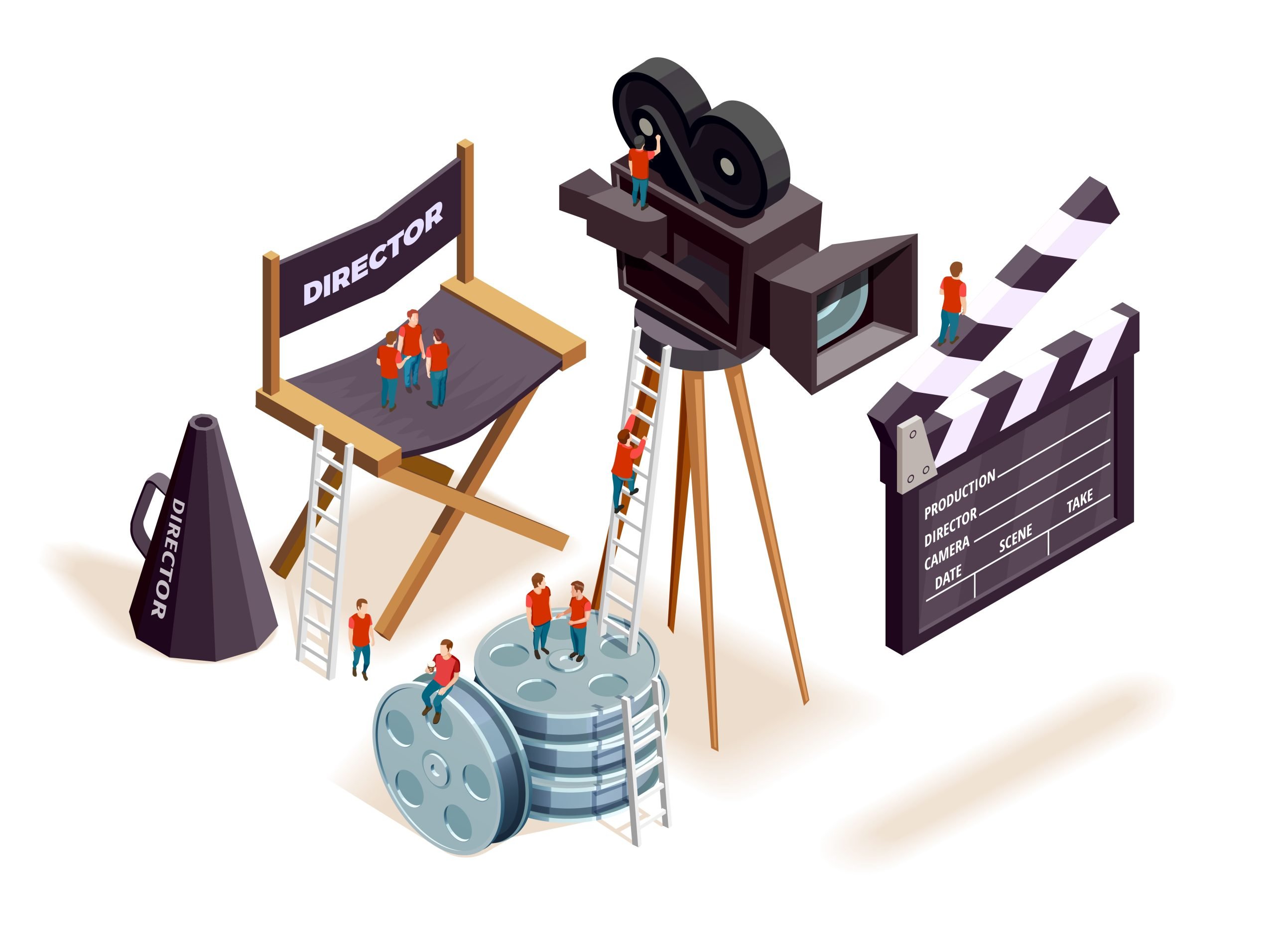 Forming an LLC for Your Video Production Studio: A Step-by-Step Guide
Are you passionate about creating stunning videos and ready to turn your hobby or freelance gig into a full-fledged video production business? If so, you've probably heard that forming a Limited Liability Company (LLC) is a smart move. An LLC offers personal liability protection, tax benefits, and a structured legal framework that can help your video production studio thrive. 
In this complete guide, we'll walk you through the entire process of forming an LLC for your video production business, from start to finish.
What is an LLC, and Why Should You Consider It?
Before we dive into the nitty-gritty of forming an LLC for your video production studio, let's clarify what an LLC is and why it's a popular choice among small business owners.
An LLC, or Limited Liability Company, is a legal business structure that combines the limited liability of a corporation with the simplicity and flexibility of a sole proprietorship or partnership. It provides a protective shield that separates your personal assets from your business liabilities, ensuring that your personal finances are not on the line if your video production business faces legal or financial troubles.
Here are some key advantages of forming an LLC:
Limited Liability:

As the name suggests, your personal liability is limited. This means your personal assets like your home, savings, and car are typically safe from business-related debts and lawsuits.

Pass-Through Taxation:

An LLC is a "pass-through" entity for tax purposes. This means that business profits and losses "pass-through" the LLC and are reported on your personal tax return. It simplifies the tax process and can result in tax savings.

Flexibility:

LLCs are highly flexible in terms of management and ownership. You can have a single-member LLC, or multiple members can run the company, making it suitable for solo videographers, partnerships, or larger video production teams.

Credibility:

Having an LLC after your business name can give your video production studio added credibility and professionalism in the eyes of clients and partners.
Now that we know why an LLC is a solid choice for your video production business, let's get down to the steps for forming one.
Step 1: Choose a Name for Your LLC
The first and one of the most exciting steps in forming an LLC is choosing a name for your video production studio. Your business name is the foundation of your brand, so pick something that reflects your style, values, and the essence of your work. Here are a few tips:
Check Availability:

Ensure that the name you want is not already in use in your state. Most states have an online database where you can search for existing business names. You'll want a name that's unique and distinct from others.

Include "LLC":

In most states, your business name must include "Limited Liability Company" or its abbreviation (LLC). For example, "Creative Video Productions LLC."

Think About the Future:

Consider your long-term goals. You don't want a name that might limit your business expansion. For instance, if you start as "Sarah's Wedding Videos LLC," it may be challenging to rebrand when you decide to diversify into corporate video production.
Step 2: Designate a Registered Agent
A registered agent is a person or company responsible for receiving legal documents on behalf of your LLC. This individual or entity should have a physical address in the state where you're forming your LLC and be available during business hours.
You can choose to be your LLC's registered agent, but many business owners prefer hiring a professional registered agent service to ensure compliance and maintain privacy.
Step 3: File Articles of Organization
The Articles of Organization, sometimes known as a Certificate of Formation or a similar name in some states, is the formal document that creates your LLC. To file this document, you'll typically need to provide the following information:
The LLC's name and address

The name and address of your registered agent.

A brief purpose statement, often indicating that the LLC is formed for video production services.

The management structure (member-managed or manager-managed).

The effective date, if you want the LLC to start on a specific date.
Filing fees for the Articles of Organization vary by state, so be sure to check with your state's Secretary of State office for the exact cost.
Step 4: Create an Operating Agreement
While an operating agreement is not always a legal requirement, it's a critical document for your LLC. An operating agreement outlines the ownership structure, management roles, and operating procedures for your video production studio. Even if your LLC is a single-member LLC, having this document in place can provide clarity and legal protection.
The key components of an operating agreement include:
Ownership percentages.

Voting rights and decision-making processes.

Profit distribution.

Buy-sell provisions in case a member wants to sell their interest.

Dissolution procedures.

Roles and responsibilities of members or managers.
You should keep a copy of your operating agreement with your important business documents. It's also a good idea to consult an attorney to help you draft an operating agreement that aligns with your specific needs.
Step 5: Obtain an EIN
An Employer Identification Number (EIN), also known as a Federal Tax Identification Number, is required for tax purposes. Think of it as a Social Security Number for your LLC. You'll need an EIN if you have more than one member in your LLC, even if you don't have employees. It's also essential if you plan to open a business bank account or hire employees in the future.
You can obtain an EIN for free from the Internal Revenue Service (IRS) through their website. The process is relatively straightforward, and you'll receive your EIN immediately upon approval.
Step 6: Register for State and Local Taxes
Depending on your location and the nature of your video production business, you may need to register for state and local taxes. This typically includes sales tax and any other applicable state or local taxes. You will also be required to pay the state filing fees for your business. Ensure to form your LLC in the state you reside in. This saves you from paying double state filing fees. For instance, if you stay in Florida, form your LLC in Florida over any other state. Also, check with your state's Department of Revenue or Taxation for specific requirements and guidelines.
Step 7: Open a Business Bank Account
Separating your business finances from your personal finances is a crucial step in maintaining the limited liability protection offered by your LLC. To do this, you'll need to open a dedicated business bank account. This account will help you manage your business income and expenses, making tax preparation easier and providing a clear financial picture of your video production studio.
When opening a business bank account, make sure to bring the following documents:
The filed Articles of Organization.

Your EIN.

Your operating agreement.

Any required business licenses or permits
Choose a bank with low fees and convenient branch or ATM locations to make your financial management as seamless as possible.
Step 8: Comply with Licensing and Permits
Depending on your location and the nature of your video production services, you might need specific licenses and permits to operate legally. These requirements can vary widely, so it's essential to check with your local city or county government, as well as state agencies, to determine what applies to your business.
Common permits for video production studios might include:
Business license:

A general requirement for most businesses to operate legally.

Film permits:

Necessary if you plan to shoot on public property or use certain equipment.

Sales tax permit:

Required if you're selling tangible goods, such as DVDs or merchandise.

Health department permits:

Needed if you plan to operate a studio with food services or have employees.
Step 9: Secure Business Insurance
Insurance is a vital aspect of protecting your video production studio from unforeseen events and liabilities. Consider the following types of insurance for your LLC:
General Liability Insurance:

Protects your business from claims of bodily injury, property damage, and personal injury.

Professional Liability Insurance:

Also known as errors and omissions insurance, this coverage protects against claims of negligence, mistakes, or inadequate work.

Property Insurance:

Covers your equipment, studio space, and other property from damage or theft.

Workers' Compensation Insurance:

If you have employees, workers' comp insurance provides coverage for medical expenses and lost wages if an employee is injured on the job.
Choosing the right insurance policies will depend on the size of your business, the services you offer, and your specific needs. Consulting with an insurance broker can help you determine the best coverage for your video production studio.
By following these steps and staying organized, you've set a solid foundation for your business to grow and thrive.
Final Note
Remember, every successful filmmaker and video production studio started with a dream and a solid foundation. With your LLC in place, you have the freedom to explore your creative vision, collaborate with talented individuals, and make a mark in the ever-evolving world of video production. So, gear up, grab your camera, and let your creativity soar – your video production studio is now officially on the map, ready to make waves in the industry!