About
With 20 years of professional experience in journalism and video and five years at the network level, I have honed and refined abilities as a creative storyteller. These are skills that also translate into leadership as I have guided other producers and reporters in their careers. I have also tried to grow as a person to develop important soft skills of sensitivity and empathy that enrich the stories I tell. On any assignment I think, "what is the story and how can we tell it through diverse lenses?" Representation matters. I show people from all identities across race, gender, age, orientation, class, and ability. The aim is to not only to bring people to talk about their own identities, but to bring people from a variety of identities to talk about any story we are reporting. Regular people are the pulse of my stories. Hopefully one day you and I will have a good conversation!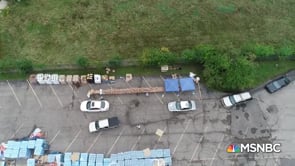 My 10-minute demo reel highlighting productions since 2016 for NBC News and PBS NewsHour. These productions are long-form, short-form, tracked… View the Video
Roles
Primary Roles
Secondary Roles
There are no referrals for this profile at this time.