About
I'm an experienced and award-winning filmmaker (see website). I consider myself "classically-trained" and focus my editing all on one philosophy: "story first."
Classically-tuned editing and precise storytelling is what delivers content that's story first.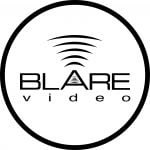 Worked together on CES 2023 projects for a client needing social media and advertising content for the web. I was able to provide post-production help by editing all necessary projects as they came up. Blare was extremely communicative throughout the process and always had my back.
Roles
Primary Roles
Secondary Roles
There are no referrals for this profile at this time.