About
Unni Rav is a cinematographer based in the Bay Area, California. Unni has worked on several different productions, including independent features, narrative shorts, documentaries, commercials, and corporate films. His recent Indie Film "Lost Inside" 2022, is now streaming on AppleTV and Amazon Prime. In 2019, he won the Oniros Film Award for Best Cinematography for Independent Feature Film and the European Independent Film Platinum Award for Best Cinematographer for his recent independent feature film, "DNA." His short film "Kevin" won the best short film award in 2016 at the Philadelphia International Film Festival while his short film "Status Change" received the best mini short film mention at the Miami Independent Film Festival in 2015. Two of his narrative shorts, "Flame" and "Click," were selected in the short film corner competition of Festival de Cannes in 2013 and 2014, respectively. Unni's commercial client list includes Burger King, Calvin Klein, Harley Davidson, Target, BYD Auto, Lonely Planet, Humanity & Inclusion – Handicap International, and AARP. His documentary projects include "Magnitude 7.0 – Haiti" and "SHE" and "World War II Veterans- India," for which he won several photography awards. Unni attended the ASC Master Class in 2017 and is a member of the Society of Camera Operators (SOC) and the Art Directors Club (ADC). Unni obtained his Bachelor of Fine Arts (Major in Photojournalism and Documentary Photography) from the prestigious Academy of Art University (San Francisco).
In-Short:
8+ years of Full-time Freelance Cinematographer
Fluent in Arri, Lumix, Red, BMCC, Sony & Canon OS
Ronin / Movi Operator
A Strong Network of Production/Crew Contacts
Founder of Visual Narrative Films (www.visualnarrativefilms.com)
Documentary/Street Photographer when Im not on production.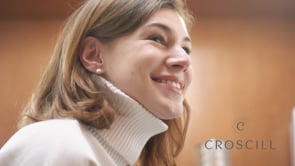 Production Company: SYNC Design Inc., Director: Kirandeep Karnati and Unni Rav DP: Unni Rav Gaff & Grip: Ryan Oliver &… View the Video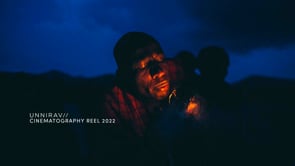 Unni Rav Cinematography Reel 2022. Collection of some of my work as a DP/Director on various commercials, short films and… View the Video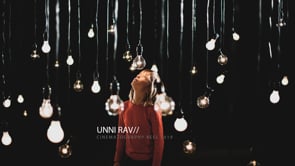 Unni Rav Cinematography Reel 2019. A collection of some of my work as a DP/Director on various commercials, short films… View the Video
Roles
Primary Roles
Secondary Roles
There are no referrals for this profile at this time.