About
Spekulor is a premiere production services company providing a variety of services to the creative industry from production office space, studio space, producing and editing services to camera, grip and lighting rental. We are focused on creating a community of filmmakers and fostering the development of Independent feature and commercial productions. We have produced 4 Feature Films, 2 television series and over 100 short form projects. Spekulor has the capability to provide production and post production services to any sized show, whether network episodic or a large feature film. Also the Spekulor has produced many music videos and commercials working for some of the biggest names in the advertising and music industry. Our client roster includes broadcast and cable networks, such as NBC, BBC, Discovery, MTV, E!, Bloomberg TV, FOX,HBO,iHeart Media and tech companies such as Mashable, Yahoo, Google and others.
Our philosophy is to tackle interesting characters and gain access to unique worlds, telling stories that resonate with a wide range of audiences (both domestic and international), as well as niche markets. Whatever the medium, we produce programs that entertain and captivate viewers.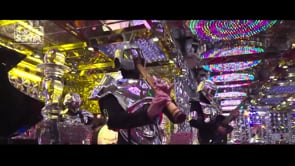 A look at our work in 3 minutes. We are a full service creative company that is ready to help… View the Video
Roles
Primary Roles
Secondary Roles
There are no referrals for this profile at this time.